X
Jeff Lacy retires after 27 years
Mar 2021
Garney's former Chief Financial Officer and long-time employee-owner Jeff Lacy retired March 26, 2021, after nearly 27 years with the company.
Jeff graduated from Westminster College with a degree in Accounting, Economics & Business Administration. He was an auditor with McDonnell Douglas and then spent several years as Vice President of Finance at a grocery company in Kansas City. Jeff joined Garney in May 1994 as Controller. In addition to overseeing all accounting, human resources, and information technology personnel, Jeff developed, implemented, and administered long-standing accounting policies and internal controls at Garney. His business acumen brought computers and email to Garney as well as a keen strategy for using data. Jeff's recommendations and guidance allowed the company to do more with less effort—a Garney trademark.
Throughout his career at Garney, Jeff was a key player in the acquisitions of Grimm Construction, Encore Construction, Weaver Construction, Warren Environmental, and A&W Maintenance. He worked to integrate these firms' accounting systems as seamlessly as possible while also embracing the new employee-owners and educating them on Garney's ESOP and benefits. Jeff was also instrumental in helping secure the Vista Ridge Water Supply Project—Garney's largest project to date and the largest public-private partnership (P3) water project in North America. Jeff made a tremendous impact on the company, guiding decisions on Garney's ESOP, insurance, and other benefits for its employee-owners.
Jeff's mantra has always been, "You will get all you want in life, if you help enough other people get what they want." (Zig Ziglar) Jeff's legacy is so much more than what he accomplished throughout his career—he has profoundly impacted Garney's employee-owners for the last three decades and for future generations to come. His infectious laughter will be missed around here!
Jeff is succeeded by Meggan Krase, Garney's current Chief Financial Officer. Read more about Meggan and her background on our Leadership page.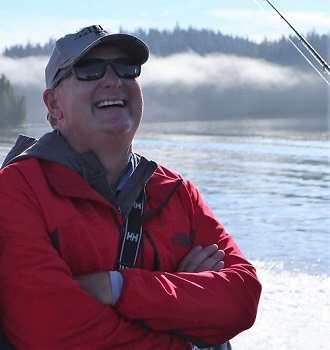 X
Jordan Carrier and Matt Reaves appointed as Garney's newest Directors
Mar 2021
Jordan Carrier and Matt Reaves have been promoted to Director over their respective regions, expanding Garney's leadership team in the Eastern United States. As Directors, Jordan and Matt are responsible for project acquisition, contract management, staffing, safety, scheduling, and client satisfaction.
Jordan is Director of Virginia Pipe Operations, overseeing Garney's Mid-Atlantic pipeline work. He has spent his entire career at Garney after graduating from Eastern Kentucky University, and has since managed more than $315 million worth of water and sewer pipeline projects. Jordan thrives in this industry and stays involved as an active member of WEF, AWWA, and NUCA, as well as being a certified Associate Design-Build Professional. Jordan is based in Fairfax, Virginia.
Matt is Director of Carolinas & West Tennessee Plant Operations. He joined Encore Construction (now Garney Construction) after graduating from the University of Central Florida. Matt has managed nearly $1 billion worth of water and wastewater utility infrastructure projects—including six collaborative delivery projects—throughout North Carolina, South Carolina, Tennessee, and Florida. He is Garney's alternate board member of the Water Design-Build Council and is based in Charlotte, North Carolina.
Learn more about Jordan and Matt and connect with them on LinkedIn:
X
Garney trials new Kenzen smart device to protect workers from heat stress
Jan 2021
Garney, a firm focused singularly on water and wastewater construction, is interested in keeping its employee-owners as safe as possible on the job. Recently, the company added a new element to its already robust safety programs by testing new wearable technology smart devices.
The devices, worn on the arms of 28 Garney workers at 10 worksites throughout the U.S., are manufactured by Kenzen. They monitor key physiological indicators of each worker, including core body temperature, heart rate, and exertion level. Detecting changes in these factors can lead to proactive prediction and prevention of heat injuries and illnesses, including fatalities.
"We're committed to continually evaluating new methods of protecting our employee-owners and incorporating the best solutions available," said Ryan Smith, regional safety manager at Garney who coordinated the proof-of-concept project with the company's environmental health and safety (EHS) leaders and regional project supervisors. "We're looking to add more prevention approaches to our systems, which now include education and training, hydration, monitoring atmospheric and ambient heat, and cooling stations."
Data from the wearable sensors provide alerts to workers by sending vibrations to the device and notifications to their smartphones, and to supervisors via their phones and a web dashboard that provides real-time heat health status of all team members. Alerts escalate from an initial "stop work" message to rest and hydrate, to subsequent alerts for additional measures to avoid emergency situations. Follow-up alerts indicate when a person's core body temperature has returned to a safe level for resuming work.
Cumulative data can be analyzed by EHS leaders at the company to detect patterns and customize heat stress prevention and treatment strategies at various locations – from the dry heat of Arizona to the extreme heat of the Texas sun, to the hot humidity of Florida, and heat conditions at Colorado altitudes. Garney used the location-specific information to adjust break times and educate employee-owners on steps they can take to protect themselves, such as how to acclimatize to warm working conditions when coming onto a worksite, and best clothing choices.
Although Kenzen collects large amounts of physiological data from each worker, varying levels of information are provided to different viewers to protect workers' rights, especially with regard to the privacy of their personal health information.
"Garney is on the leading edge of bringing technology into the safety equation," said Heidi Lehmann, co-founder of Kenzen. "Because Garney is owned by its employees, all were involved in the decision and all are interested in advancing their business through increased safety and productivity."
About Kenzen
Founded in 2014, Kenzen is the premier physiological monitoring platform to keep workforces safe from heat, fatigue, and overexertion on the job. For more information about heat stress and how to integrate the system into your safety plan, visit Kenzen.com.